In the world of travel and adventure, custom camper vans are gaining popularity like never before. These compact and versatile mobile homes on wheels offer a sense of freedom and flexibility that traditional RVs often lack. But what if I told you that there's a magnetic connection between custom camper vans and, well, magnets?
Magnets play a surprisingly crucial role in the customization and functionality of these modern nomadic abodes. Let's dive into the fascinating world where magnets and custom camper vans combine to create a match made in road-trip heaven.
Magnetic Window Shades: BuyMagnets.com customer, Nomad Vanz, has found a unique way to leverage magnets in their products. "When you consider you are essentially building a custom home on wheels, we must incorporate a lot of infrastructure in such a small space with very tight tolerances," says Christina Yau, co-founder of Nomad Vanz.
As leading innovators of premium customized camper vans, Nomad Vanz has designed several products that incorporate magnets, such as their beautiful hand-sewn window shades that keep out the heat during the day, and provide privacy during the evenings. Their "Shadez" line of products (as seen below) incorporates neodymium rare earth magnets concealed in the window's shade to allow for easy installation and removal.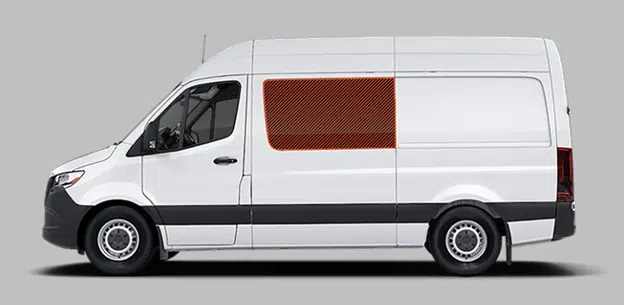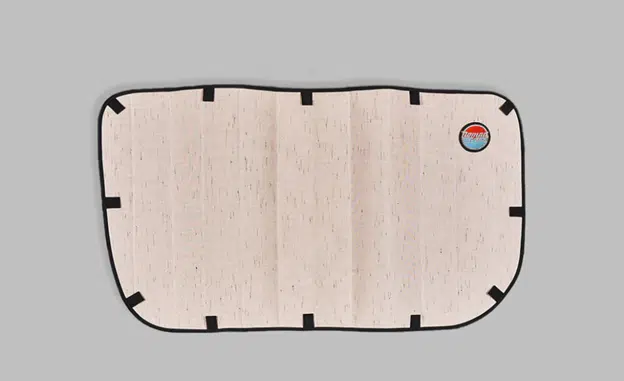 "When we started outfitting vans, there were very few van conversion companies in the market. Consumers did not understand the potential of van adventuring and travelling," says Christina. "Now, individuals and families from all demographics can see themselves using a van. Nomad Vanz is a tribute to the golden era of vans, especially the VW Bus. I am excited to see that the vans we work on are looked at in the same light and nostalgia as the iconic VW."
Other uses of Magnets in Camper Vans include:
Magnetic Cabinet Latches: One of the first things you notice inside a custom camper van is the clever use of space. Compact living quarters require innovative storage solutions, and magnetic cabinet latches are an ingenious choice. These strong magnets hold cabinet doors securely in place during transit and can be easily opened when needed, ensuring that your belongings stay safe and secure.
Magnetic Spice Racks: Every foodie on the road knows the value of good seasoning. In a custom camper van, you might not have the luxury of a fully stocked kitchen. But you can have a magnetic spice rack that adheres to a metal surface, like the refrigerator or the back of a cabinet door. This keeps your essential seasonings at your fingertips without taking up valuable counter space.
Magnetic Tool Storage: Many van lifers take their DIY spirit on the road and carry an assortment of tools for maintenance and repairs. Magnetic tool holders can be attached to the walls of your van, keeping your tools organized and accessible, even when the road gets bumpy.
Magnetic LED Lights: Custom camper van interiors often feature LED lights for efficient and ambient lighting. These lights can be easily affixed to metal surfaces using magnetic mounts, allowing you to adjust the lighting to suit your needs at any time of day.
The relationship between custom camper vans and magnets is a beautiful illustration of how creative solutions can make life on the road easier and more enjoyable. The ingenious use of magnets contribute to the overall functionality, organization, and aesthetics of these mobile homes.
So, if you're planning to embark on a van life adventure or already own a custom camper van, don't underestimate the magnetic charm of these versatile tools. They're the unsung heroes of van customization, helping you make the most of your compact living space while keeping your wanderlust alive and well.
If you are in the camper van industry and interested in designing products that incorporate magnets, view our neodymium magnets and contact our sales team for more information!