Neodymium Magnet Fishing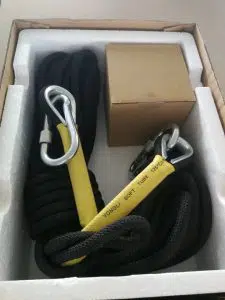 Magnetic fishing has exploded in popularity over the past few years, and it's easy to see why. Magnetic fishing involves attaching a strong neodymium magnet to the end of a durable rope, then casting the magnet into open waters to pull up sunken treasure.
Magnet fishing has a range of different applications. It's a great way to quickly recover objects that may have fallen off of the side of your boat, such as a pocketknife or a ring of keys. Magnetic fishing also helps to clean up the environment, as the magnets are able to pull up large metal waste items like bicycles, scrap iron, and hubcaps. The most appealing side of magnetic fishing, though, is the potential to find true treasures like antique coins, jewelry, and even guns from wars dating back to the mid-1800s.
BuyMagnets.com has created a magnetic fishing kit that gives you everything you need to try magnetic fishing for yourself. Our kit starts off with an incredibly powerful neodymium magnet with a holding force of over 520lbs. This magnet will allow you to haul up an enormous range of items—who knows what you may find! The kit also includes a 15 meter (49.2 foot) rope. After ordering a magnetic fishing kit from BuyMagnets.com, you can begin your treasure hunting adventure right away.
What are you waiting for? Try out magnetic fishing today!